Step 1
The first thing we will do is mount the mechanism of the tank. We place the water pump with its sealing gasket inside the tank and fix it with the plastic nut.
Step 2
In the same way we put the discharge pump and hold it with its corresponding plug. It is advisable to check that the seals are in good condition, otherwise leakage of water may occur.
Step 3
present the toilet on the ground, well and focus a pencil, will mark the points where the screws fixing. When purchasing the toilet we will have to take into account that the exit of the fecal water is in the correct position, that is to say, that will coincide with the drain of our bathroom.
Step 4 We
removed the piece and with a drill and a widia bit , suitable for working on this type of surface, we drilled the holes. We will begin drilling without a hammer, slowly, so that the drill does not slip and then, we drive the percussion and accelerate the speed.
Step 5
After removing the dust that has been produced, we introduce chemical stick into the holes. This bicomponent product is supplied in a cartridge with a cannula to be able to be applied comfortably with a conventional silicone gun.
Step 6
Next, insert the screws and allow the product to harden (about 6 minutes).
Step 7
Now we will place a plastic sleeve or elbow at the drain outlet, screwing it properly.
Step 8
Apply universal silicone to the toilet seat and place it in place, matching the floor screws to the side holes in the toilet. Before definitively fixing the toilet, with one level we check that it is completely horizontal.
Step 9
Next, attach the locking nuts, tightening them with a screwdriver.
Step 10
To attach the toilet to the tank, we will put a sealing gasket on the toilet. We put inside the tank two screws with their corresponding seals of watertightness and we place the cistern in its position. Next, tighten the nuts with a wrench.
Step 11
Next, place the flexible hose for the water intake. These tubes have a thread at both ends, which we have to tighten with a fixed or English key.
Step 12
Now we will place the tank lid in position and fix the pushbuttons with a few screws. To perform this task we will use a screwdriver .
Step 13
To finish the job, we only have to put the toilet seat. Insert the seat screws into the toilet holes and insert the nuts. The toilet seat is usually not included with the toilet.
Step 14
Open the faucet and check that the toilet is working correctly. In this simple and quick way, we have placed a toilet with a cistern in the bathroom of our house, without the need to spend money hiring the services of a plumber.
Powered by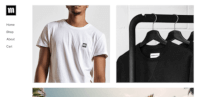 Create your own unique website with customizable templates.